BACHELORETTE & BACHELOR PARTIES IN CALGARY
Axe Throwing & Combat Archery
Book a memorable event for your upcoming party
Axe throwing or combat archery provides a memorable bachelor party experience. Celebrate your engagement party, bachelor party, bachelorette party, or Jack and Jill combined party at Axe & Archery Games Calgary!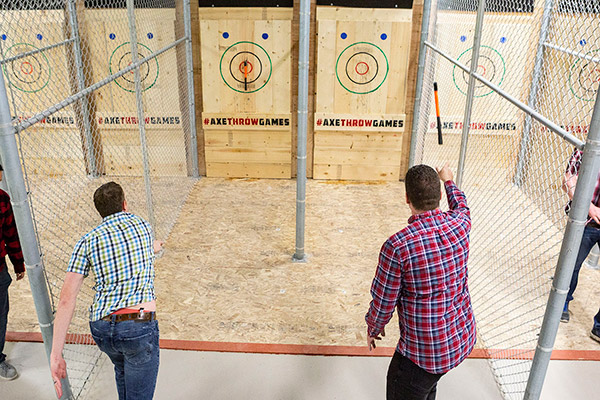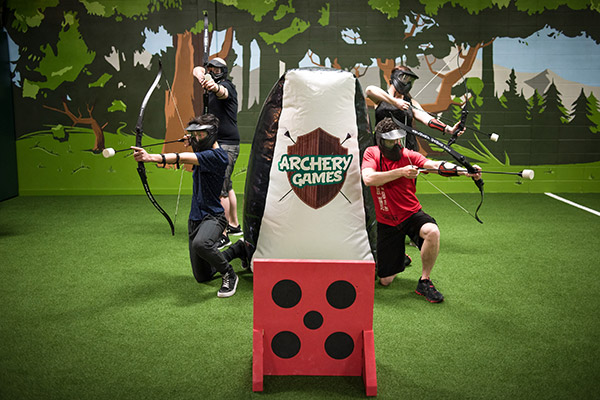 Pricing
Axe Throwing (1 hour): $25/person
Combat Archery (1 hour): $25/person
Book Both Activities (1 hour each): $45/person
2 Great Party Activities at 1 Venue!
Our venue provides two unique bachelor party ideas in one! Looking for an exhilarating experience? Give our combat archery a try for an intense sporting experience. Prefer something a little more laid back for your party? Axe throwing is a great activity to do while socializing with your group.
Venue Capacity of 40 People
Our facility can host parties for groups of up to 40 people. It's a large open space consisting of 8 axe targets and a combat archery arena.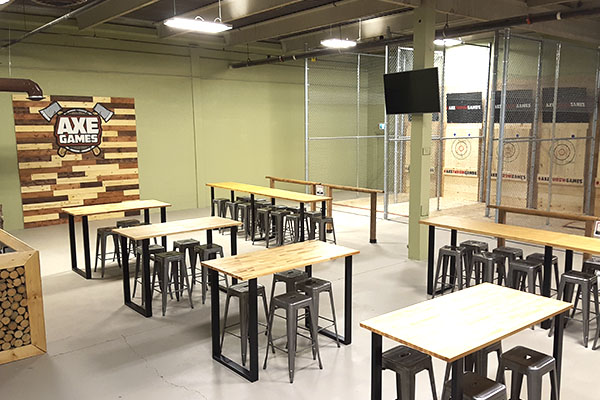 Food and Drink
We have a licensed snack bar that can provide food & drinks for the group. Outside catering can be setup upon request, please contact us at 403-454-6878 or bookings@axegames.ca.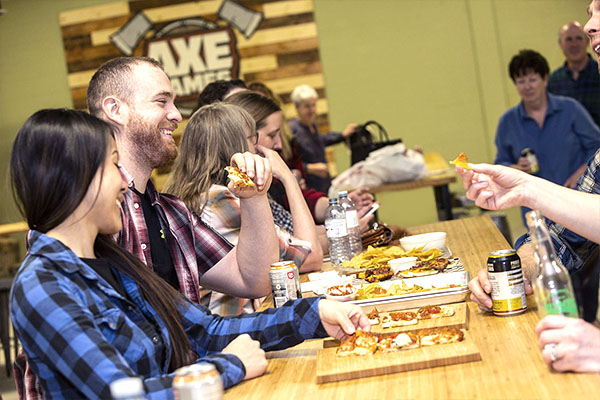 AFFORDABLE
Strip clubs, lavish spas and fancy golf retreats are not everyone's cup of tea, and they also don't fit everyone's budget! Throw axes for as low as $25 per person.
EASY TO LEARN
Our coaches are great at what they do, and they are happy to teach, motivate and guide you every step of the way no matter your age, size or athletic ability. Both axe throwing & combat archery can be learned in less than 5 minutes even with no prior experience!
We take care of training and tips, organizing and running the games. Just show up with a good attitude and leave the rest to us.
UNIQUE ACTIVITIES
Both of our activities are a unique and memorable way to celebrate with friends and family. It's an effective way to bond your wedding party members and create lasting memories.
SUPPORT LOCAL
Forget Vegas and support a local Calgary company! We are located in the NE by Barlow Trail and 32 Ave NE (2015 32nd ave NE).