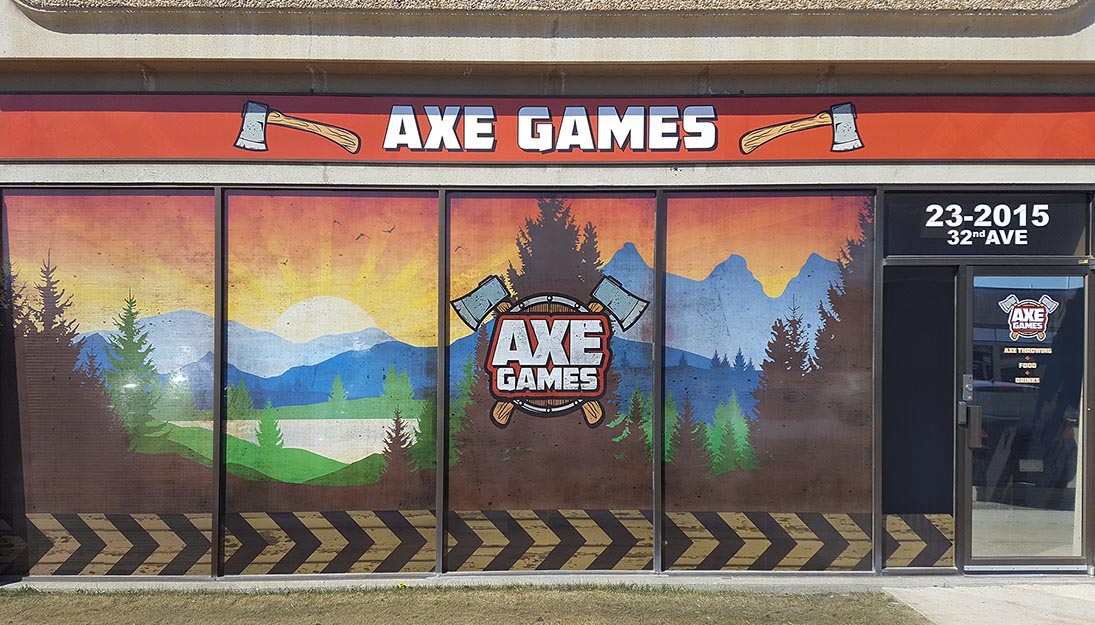 Axe Games Calgary
Axe Games Calgary is a casual, friendly and inviting environment where we host axe throwing events for anything from a casual night out with friends to large catered corporate functions. No experience is necessary as we will teach you how to throw and coach you along the way. Our Axe coaches will guide your group and have you sticking axes in no time!
Come out and learn a new skill, challenge yourself, have some fun with friends and family, compete for bragging rights, enjoy a drink and some food. We would love to meet you and make memories together … or just get you some cool shots for your Instagram feed! Follow us on the: Axe Games instagram.
AXE THROWING LANE OPTIONS
1 HOUR AXE THROWING SESSION ($25/person)
Minimum 2 players.
Throw for an hour on one of our axe throwing lanes. These games are self-scored, but our staff will still cover the rules, scoring, axe safety, & axe training for all participants. Add a second hour for $15/person.
2-HOUR AXE THROWING SESSION ($40/person)
OUR OPTION FOR GROUPS OF MORE THAN 8 PEOPLE
Compete in a variety of different game modes with your group on our brand new digital target system. A dedicated Axe Games coach will show your group the ropes on how to throw an axe and have you landing bullseyes in no time!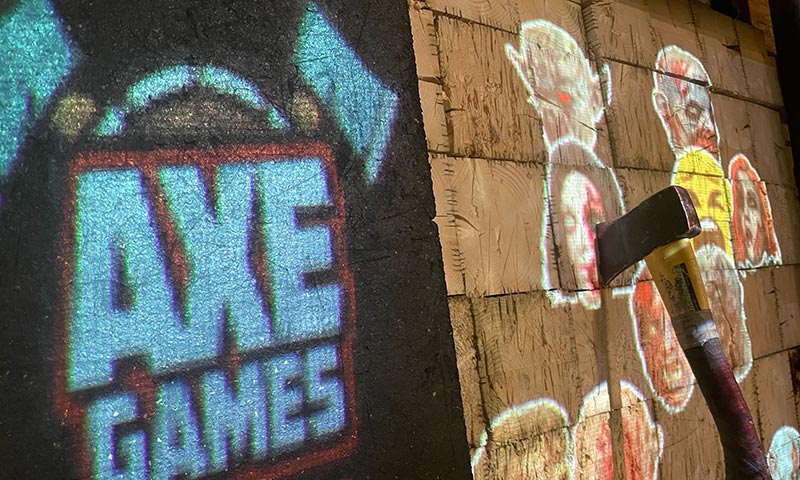 FOOD + DRINKS
Grab some food and drinks in our licensed lounge. Enjoy nachos, naan bread, dips, pop from Minhas, beers from Tool Shed and more!
WHAT IS AXE THROWING?
Axe throwing is a sport in which players throw axes (or sometimes hatchets, tomahawks, machetes, etc) at a target from a distance. The goal is to score as many points as possible, thus aiming at the centre (bulls eye) which holds the highest points value. There are many game variations depending on the facility hosting.
AXE GAMES:
GAME & SCORING
AXE GAMES:
RULES & SAFETY